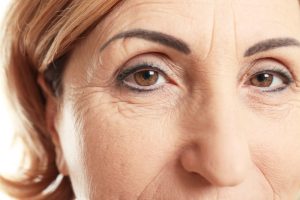 Proper eye care is important for people of all ages and regular eye exams are encouraged for everyone, but especially for those already using glasses or contact lenses. Your vision plays a vital role in your life each and every day, which is why it is so important to take the right steps for maintaining good eye health. Dr. O'Connell will work with you and your primary eye care provider to make sure you are receiving appropriate services. Our office carries a complete selection of Low Vision Rehabilitation solutions and devices to meet the needs of all patients.
Low Vision Training
Many of our patients require not only adaptive devices for their vision loss, but training in how to better use their remaining vision. The complicated term for this is Neuro-muscular re-education. It consists of eccentric viewing training for patients with central scotomas (blind spots), scanning and localization training for patients with peripheral vision loss, eye hand coordination training for patients who's vision loss has effected this area, and often, after stroke or head trauma, specialized training for conditions known as neglect and postural or gait difficulties. All low vision evaluations look for any of these problems that often accompany vision loss, and training is provided as needed.
Other Available Vision Rehabilitation Services:
Social Services and referrals for Orientation and Mobility Training and Activities of Daily Living Programs are provided as indicated after your low vision examination.
Social Services can assist with both psychological adaptation to your vision loss, and with finding assistance for related difficulties you may be having. For example, if a patient is having housing problems, problems managing their home, problems with an employer, or problems with disability coverage, a social worker can help you navigate the bureaucratic paperwork jungle. In addition, more than a third of patients who lose vision become depressed from the loss. It is a normal reaction, but one that you can be helped to deal with. It isn't necessary to suffer alone.
Rehabilitation Teachers
Rehabilitation Teachers help patients to adapt to difficulties in their work or daily living activities. through the use of training and adaptive devices, many if not most patients with low vision can continue on their jobs, and continue to manage a home and remain independent.
Orientation and Mobility
Orientation and Mobility teachers more specifically work with any travel difficulties a low vision patient may experience. They can help if you have trouble seeing curbs or steps while walking, trouble crossing streets and seeing cars or traffic signals, or trouble finding your way around unfamiliar areas.
Often, an O&M teacher will work with a low vision patient who has had a telescope prescribed, to make sure they can use it safely and efficiently in the street environment.